Next Service
The Challenge of Witchcraft
Rev. Cyndi Simpson
Many modern Pagans identify as Witches. How might Witchcraft be the same or different from other Earth-centered traditions? Here is an insider's view of Witchcraft from Reverend Cyndi.
Our Stories
I needed a group that was intellectually stimulating and encouraged critical thinking.

I wanted an opportunity for social activism and connections to others doing good work in the community. Read the full testimonial.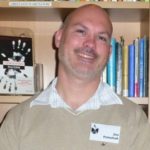 Jim Poleshuk